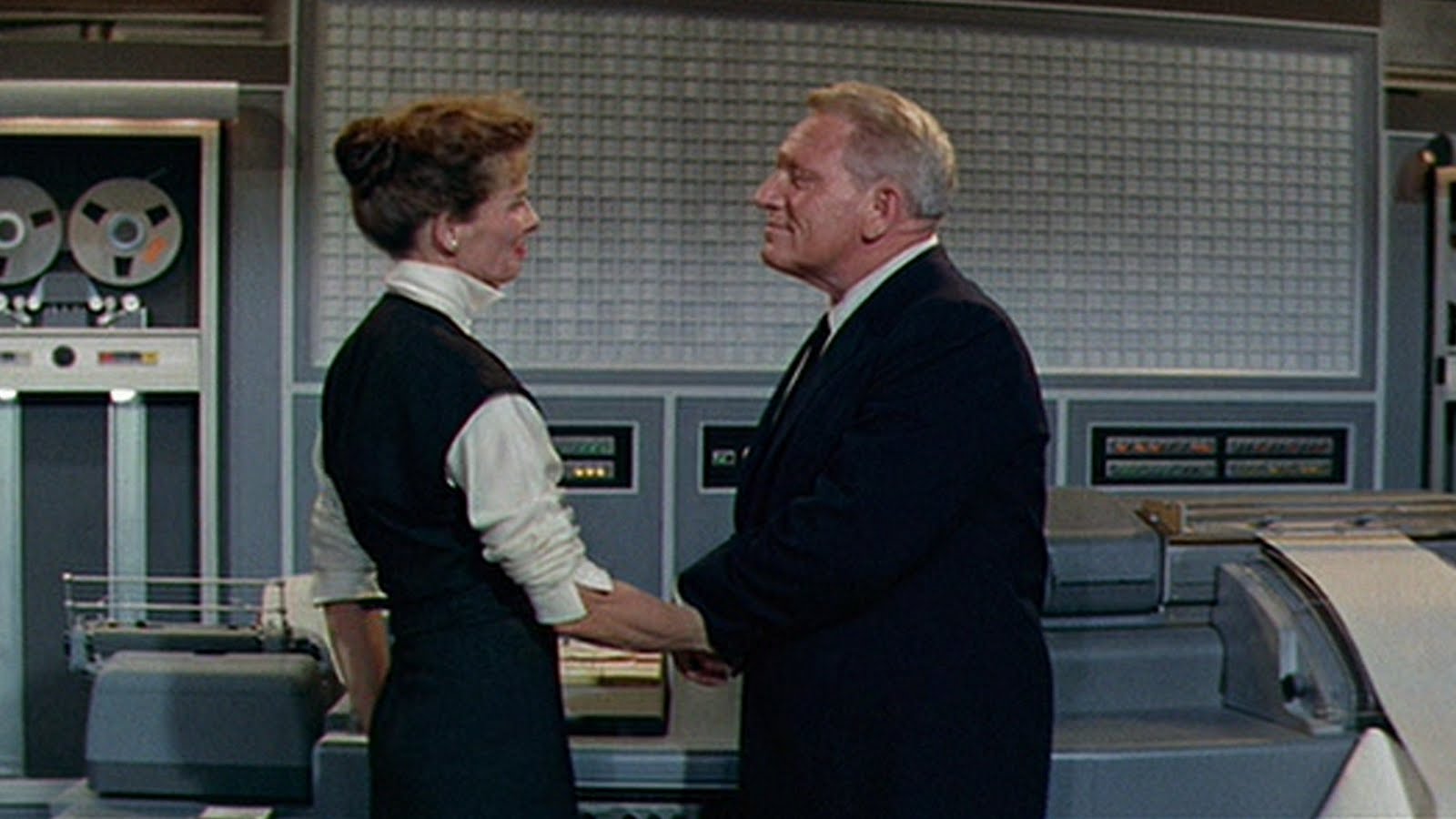 In my Information Society course this morning we talked about the Desk Set, the 1957 romantic comedy starring Katherine Hepburn, Spencer Tracy, and the fictional computer EMERAC.  As I write about in The Cosa-Nostra of the Data Processing chapter, "
What is less widely remembered about Desk Set is that it was spon- sored in part by the IBM Corporation. The film opens with a wide-angle view of an IBM showroom, which then closes to a tight shot of a single machine bearing the IBM logo. The equipment on the set was provided by IBM, and the credits at the end of the film—in which an acknowledgment of IBM's involvement and assistance features prominently—appear as if printed on an IBM machine. IBM also supplied equipment operators and training.
Read the entire discussion of the Desk Set and its relationship to the history of computing here.