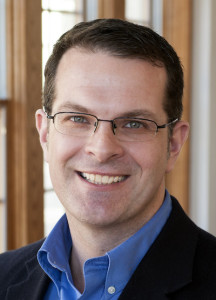 Nathan Ensmenger studied engineering at Princeton University and the history of science at the University of Pennsylvania. After receiving his PhD, he taught for a decade in the Science, Technology, and Society program at Penn, where he also regularly taught courses on engineering ethics and professionalism in the School of Engineering and Applied Science and in an executive doctoral program at the Wharton School.  He is currently a member of the faculty of the School of Informatics and Computing at Indiana University.
His current research interests are aimed at reintegrating the history of the "information revolution"—very broadly defined to encompass a wide range of 19th and 20th century scientific, technological and social developments—into mainstream American social and cultural history.
In addition to his work on the social and cultural history of software and software workers and the history of computer programming, he has studied the disciplinary history of artificial intelligence and artificial life; the formation of a distinctive computing subculture and programming "aesthetic;" and the crucial and often misunderstood role of women in computing. He has also developed and taught courses on the computer and internet "revolutions," and on the relationship between technological innovation and social change.
For more information, see his faculty page.